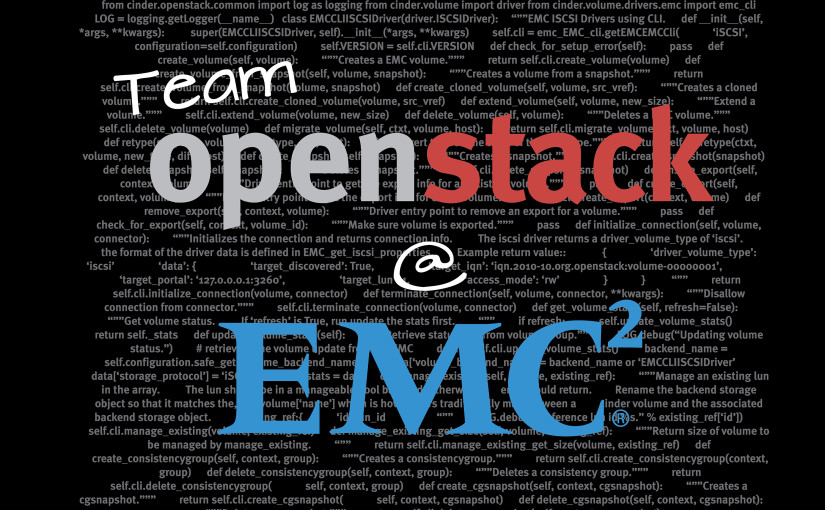 Every OpenStack summit there's more and more to talk about with EMC and the Federation.  I'm sure much of the hallway chatter will be around welcoming our potential new private equity overlords.
The real meat of the conference will be inside the sessions, and here is how you can find EMC at the summit:
We are excited to announce that EMC is a Headline sponsor at OpenStack Tokyo!  Team OpenStack @ EMC will be present, ready to engage and collaborate on our OpenStack contributions, integrated solutions and industry-leading software-defined infrastructure.
How to find EMC at the event:
Come by our EMC booth to chat with our experts, see live demos (i.e. watch ScaleIO trump Ceph time and again), schedule customer meetings, and get lots of EMC gear.
Set up some time to meet with an EMC subject matter expert, email sweeney@emc.com or your EMC account manager with any inquiries or questions.
Attend one of EMC's sessions:
Battle of the Titans:  Real-Time Demonstration of Ceph vs. ScaleIO Performance for Block Storage
Orchestrate ALL The (Storage) Things: OpenStack Data Availability with CoprHD
Operating at Web-scale: Will Containers Crush the Openstack Ecosystem?
Cloud Storage in your datacenter: Geo-scale SWIFT, S3 and more for Exabytes of Multi-tenant, Hadoop ready data
For complete and most up to date information on EMC at OpenStack Summit Tokyo, follow our ECN Community Page.